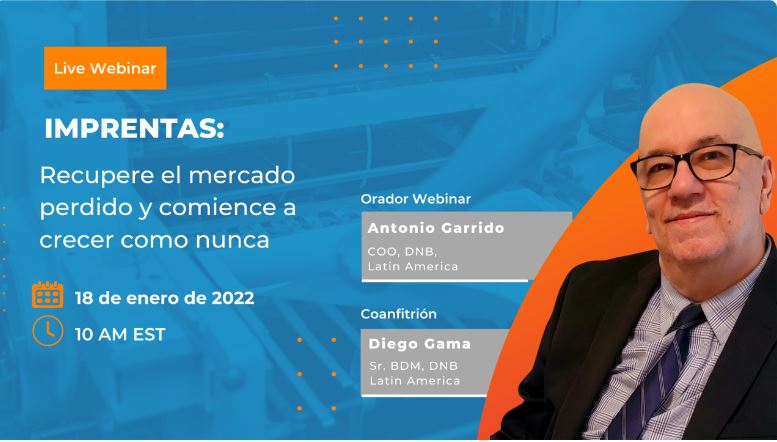 El 2022, es un año que puede ser el comienzo de la recuperación del mercado perdido y de un crecimiento exponencial en las ventas de las imprentas en Latinoamérica. La clave de este crecimiento se basa en la redefinición y transformación del modelo de negocios para atender la nueva realidad del mercado de la industria gráfica causada por la crisis en la región.
La solución web-to-print de DESIGNNBUY no es solo una herramienta más para capturar pedidos en línea, sino que es la solución más completa y económica del mercado que le permite automatizar los procesos internos de su imprenta, reducir costos operativos, ampliar el alcance de sus ventas y volver a crecer nuevamente.
Acompáñenos en este seminario web, donde además les mostraremos:
Key Highlights of the Webinar:
1. Aprender a montar un negocio de impresión omnicanal (online además de offline) para crecer en medio de la incertidumbre.
2. Demostración de ALL-IN-ONE WEB2PRINT - Más rápido, más fácil y que funciona para todo tipo de productos
3. Aprenda lo fácil que es configurar su escaparate y las plantillas editables.
4. Vista previa en vivo de la interfaz de usuario de una herramienta de diseño avanzada que mejora la experiencia de los pedidos en línea.
5. Entienda el completo sistema de flujo de trabajo automatizado para un rápido procesamiento de los pedidos.
6. Asistencia al cliente en la zona horaria y el idioma locales para resolver las consultas.