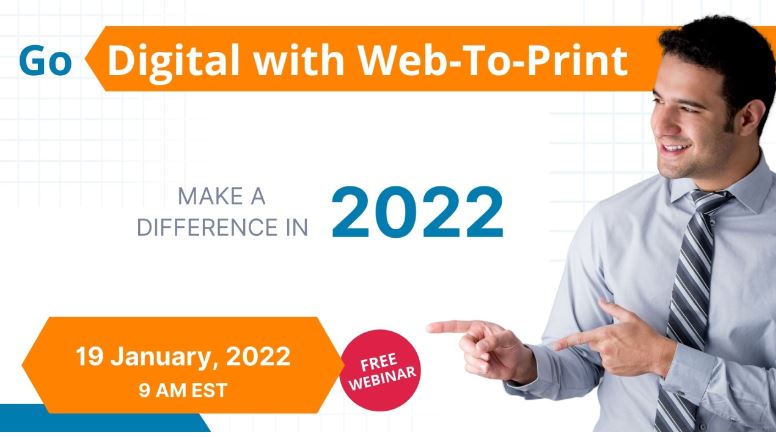 While starting with the New Year, it's time to revise what we did in 2021 and how to be better and make a profitable difference in the year 2022.
The coronavirus outbreak has fueled the growth of eCommerce and order value. 43% of shoppers now feel more positive about shopping online. It's important to assess if your print business is prepared to cater to the new demand of self-service, online ordering, personalization, automation, and the surge in eCommerce consumers.
Attend this webinar to know,
-
Why digitalization is the best and quickest way to 4x your revenue
-
How to improve customer experience and encourage customer loyalty to your brand
-
How does W2P help to lead the market and not just survive the competition
-
What are the actual benefits of introducing automation in workflow
-
How fastest storefront solution AIOW2P works
-
How to integrate AIOW2P to your business.