[Demo Webinar] Introducing DesignO : A pure API based plug-n-play online design editor for seamless integration with any system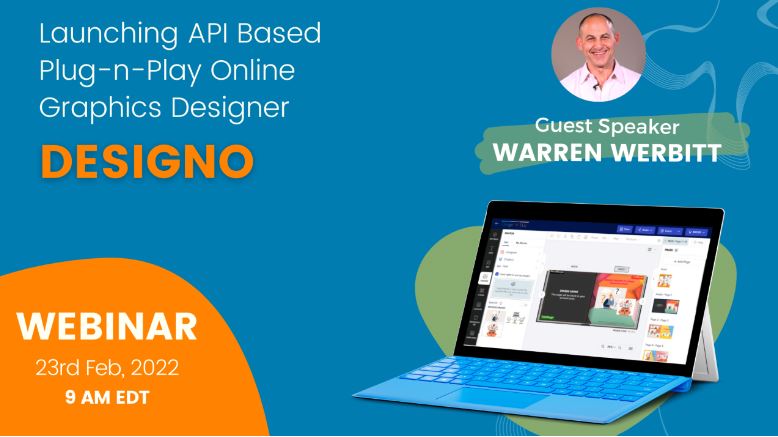 If you already have an eCommerce store, now it's time to add DesignO, a pure plug-n-play online design tool powered with centralized print management software that integrates with any system, be it eCommerce, CRM or ERP (including the one you're using now) as well as works for all businesses – B2B and B2C.
So, if you are new to web-to-print or already have an online print shop that has gone obsolete, then add the power of DesignO and enhance your platform so your customers can create and order amazing designs, without leaving your website.
In this webinar, Warren Werbitt will share his insights on how to be successful this year. Also, we are going to demonstrate the detailed walkthrough of DesignO and its functionality. So, don't lose the opportunity to interact with our web2print experts and get all your queries answered.
Related Articles

[Demo Webinar] 3 Steps to Incorporate a Design Tool into an Online Print Store

Transformation of any business from offline to online can be challenging and tricky when technology implementation doesn't go right. You can easily get trapped with the wrong technology or vendor after spending your MONEY, TIME, and RESOURCES. Before ...

Digital Marketing Services | Design'N'Buy

We are your growth partner not just web-to-print technology provider. We at Design'N'Buy feel sorry if any of our customer fails to setup a successful online storefront, and we take each customer success personally. Hence, to help our customers to ...

[Webinar] DesignO 1.2 - New Age Web-to-Print That Works For Any eCommerce

Webinar DesignO 1.2 – Upgraded web-to-print that works for any eCommerce Date & Time: 18 Aug 2022, 11 AM EDT / 3PM GMT Personalization and online ordering is a proven formula for the growth of printing businesses, the real questions are: How to ...

[Live Demo] DESIGN'N'BUY WEB-TO-PACKAGING SOLUTION

Our web-to-pack print store solution connects packaging designers, buyers, and producers with unparalleled efficiencies. Join the webinar and learn: 1. Upcoming opportunities in the packaging industry worldwide 2. About a unique and economical ...
Live Discussion on Web-to-Pack
Happy to share we had a wonderful Live Chat webinar with Pat McGrew (McGrewGroup, Inc and MC2 Services LLC) and David Zwang (Zwang & Co.)

We enjoyed discussing upcoming trends in packaging and the position of Web to Pack in the industry. Throughout, it was truly honest and insightful.

For those of you who were unable to attend, or would like to revisit the session, we have made a recording available. You can access it by clicking the link below.