[Demo Webinar] Introducing DesignO : A pure API based plug-n-play online design editor for seamless integration with any system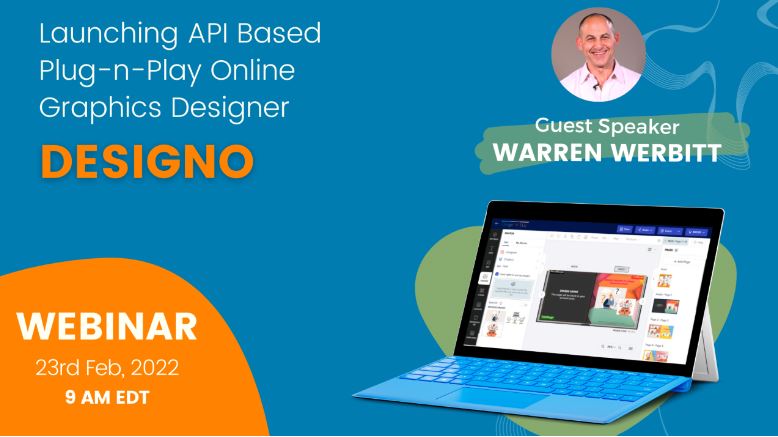 If you already have an eCommerce store, now it's time to add DesignO, a pure plug-n-play online design tool powered with centralized print management software that integrates with any system, be it eCommerce, CRM or ERP (including the one you're using now) as well as works for all businesses – B2B and B2C.
So, if you are new to web-to-print or already have an online print shop that has gone obsolete, then add the power of DesignO and enhance your platform so your customers can create and order amazing designs, without leaving your website.
In this webinar, Warren Werbitt will share his insights on how to be successful this year. Also, we are going to demonstrate the detailed walkthrough of DesignO and its functionality. So, don't lose the opportunity to interact with our web2print experts and get all your queries answered.
Live Discussion on Web-to-Pack
Happy to share we had a wonderful Live Chat webinar with Pat McGrew (McGrewGroup, Inc and MC2 Services LLC) and David Zwang (Zwang & Co.)

We enjoyed discussing upcoming trends in packaging and the position of Web to Pack in the industry. Throughout, it was truly honest and insightful.

For those of you who were unable to attend, or would like to revisit the session, we have made a recording available. You can access it by clicking the link below.