(Demo) How Web-To-Print Brings Digital Transformation for Print Businesses?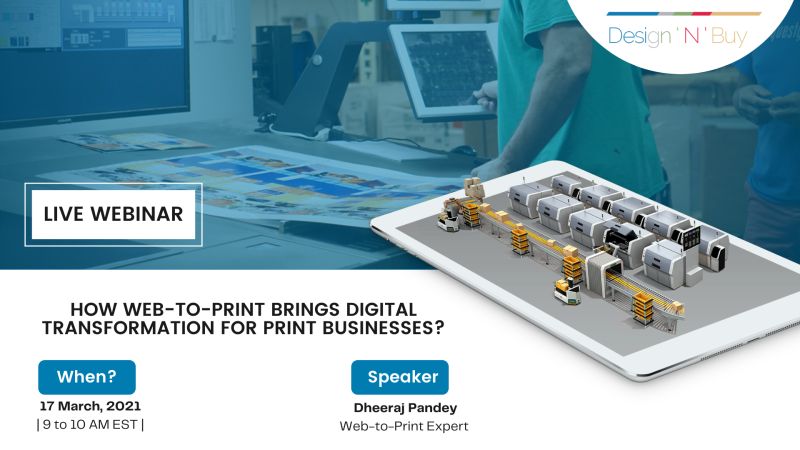 What can be a winning strategy for PSPs? The answer is to become more reliable & valuable to your customers.
Your customers are going online and that's where you are needed. The constant push towards digitization and smart technologies challenges the whole printing industry to come up with new products and features to satisfy the digital demand. Attend this webinar to learn how you can leverage Web-to-Print to bring digital transformation to your print business and enable your business to use its optimum efficiency to deliver personalized products online with faster turn-around times and at lesser cost resulting in more profit for you.
Bonus: Hear from Steffen Lenz - Owner of Lenz Textildruck about his experience and ongoing journey of digital transformation in his print business

Live Discussion on Web-to-Pack
Happy to share we had a wonderful Live Chat webinar with Pat McGrew (McGrewGroup, Inc and MC2 Services LLC) and David Zwang (Zwang & Co.)

We enjoyed discussing upcoming trends in packaging and the position of Web to Pack in the industry. Throughout, it was truly honest and insightful.

For those of you who were unable to attend, or would like to revisit the session, we have made a recording available. You can access it by clicking the link below.