Our New Book On Step-By-Step Implementation Of Web-To-Print Is Out Now!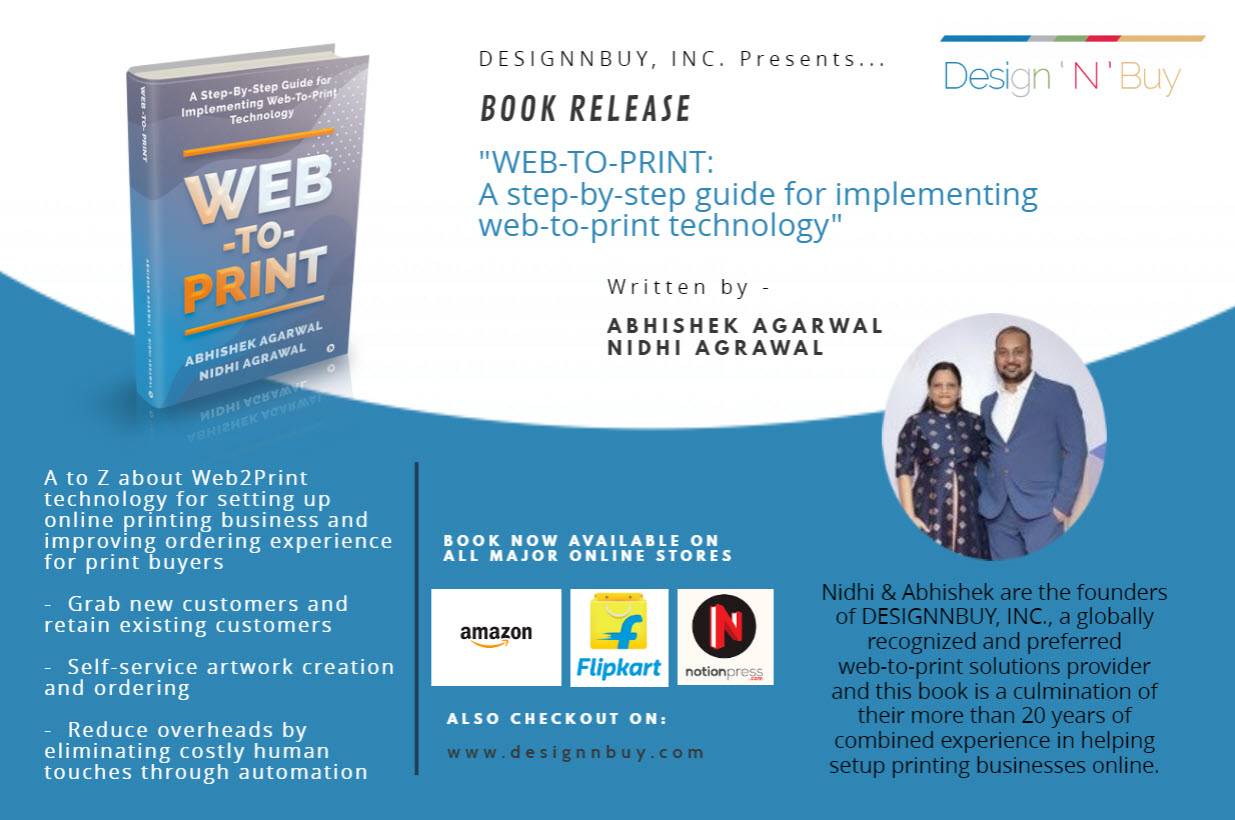 We are excited to announce our new paperback, "Web-to-Print: A step-by-step guide for implementing web-to-print technology."
Written by our founders Abhishek and Nidhi Agarwal and published by Notion Press, the book is a treasure trove for printers who want to drive more sales, keep their repeat customers engaged, streamline their service offerings, and ensure an optimal shopping experience with automation's help.

At Design'N'Buy, we have always believed that any successful printing company should have a strong foundation and can't function without a long-term plan. Web-to-print technology is an accelerant, a catalyst for those businesses and can propel to greater heights than they had ever imagined!
So, what are you waiting for? We are excited for you to read our first-ever book! It is full of questionnaires, talking points and bountiful information. Grab your copy on Amazon India Amazon USA, Amazon UK and Flipkart.